BIOGRAPHY
Piotr Słapa is one of the finest acoustic guitarists in Poland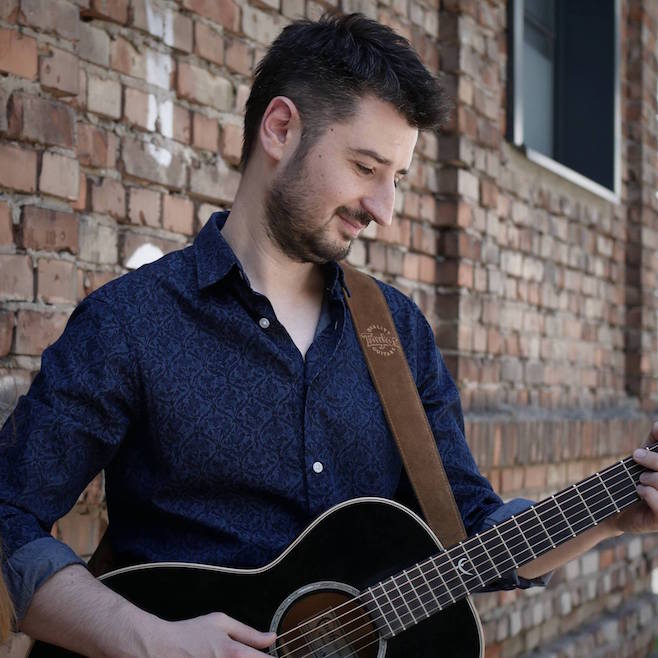 He perfected his music skills while living in Nashville – the capital of country music.
In 2007 he participated in the legendary fingerstyle guitar festival Chet Atkins Appreciation Society.
Piotr performed on festival stages with artists such as: Tommy Emmanuel, Martin Taylor, Rodrigo y Gabriela, Scott Henderson, Barry Finnerty, Jon Gomm, Joscho Stephan, Johnny Dickinson, Louis Winsberg, Richard Smith, Marek Napiorkowski, Krzysztof Pelech and Marcin Olak.
He won a special 1st place prize in the most prestigious jazz guitar challenge in Poland – Guitar City 2007. For the time first time in history the award has been given to a soloist.
Since 2008 he has been a tutor in a polish magazine for guitar players – Magazyn Gitarzysta (Guitarist Magazine). He also tutored guitarists during countless guitar workshops nd gave concerts on major guitar festivals in Poland.
Piotr was polish endorser and brand ambasador for Maton guitars, Elixir strings, Acoustic Image amplifiers, David Laboga Cables and G7th capo.
Quotes
---
"You sound great! Your arrangement of Somewhere Over The Rainbow is georgous!"
                                   Chris Eldridge
top American bluegrass guitarist
---
"One of most promising guitarists of the young generation in Poland. Extremely musical and sensitive to a sound of an acoustic guitar, laureate of many prestigious competitions, I predict him a big career"
---
                                                                         Adam Fulara
virtuoso of doubleneck guitar and tapping
---
"One of the best fingerstyle acoustic guitarists in Poland at the moment. Fingers crossed for him"
            Marcin Czarnecki
guitar virtuoso, creator of Los Desperados duo